Yeah! Summer is here and it is time to take that long-awaited vacation.  You have saved your coins and found a great package deal; now the only thing that is left to worry about is "What to Wear!"
 Just because you are on vacation does not mean you have to leave your style at home.  You can look fabulous and not break the bank and depending on where you vacation, you may find some goodies to bring back with you. 
 I have found in my past travels that less is definitely more when it comes to getting away.  You can have a week's worth of looks with 10 easy pieces.  Make sure you choose pieces that all tell a cohesive story which means that everything does not have to match exactly; just look like they belong to the same family
2 tanks, 2 cute tops, 2 pair shorts, 1 pair jeans, 2 sundresses, & a convertible dress. You can mix and match these pieces the entire week to make multiple looks!
 2 Neutral tanks (white, black, tan, navy) can be worn with jeans, shorts, or skirts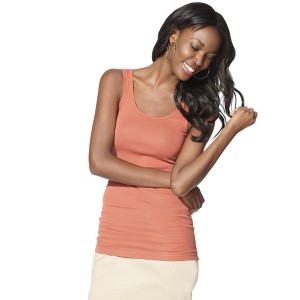 2 Cute tops (add a little color to your assortment—reds, yellows, blues, & greens): Choose tops that with a cool print on it or a plain sleeveless button-down.
  *Plus, they don't take up a lot of space in the suitcase 
A maxi length convertible dress: Most of these dresses can be worn about 20-30 different ways.  Try choosing a color that you can incorporate into your wardrobe, or go bold with a fun tropical color like turquoise or orange.  Depending on how your tie it up, it can also double as a maxi-skirt.
 A couple pair of shorts: Try a cute pair of linen, denim, or cotton blend.  If you are not sure what length is appropriate, rule of thumb is to make sure shorts are no shorter than the tip of your index finger.
Your favorite pair of jeans—Not the pair with the holes or rips in it, but the cute, comfy ones you wear to happy hour with the girls.  You can pair with one of your cute top and a pashmina—we all know how cold it gets on plane and depending your destination, you want to be warm & snuggly the entire time.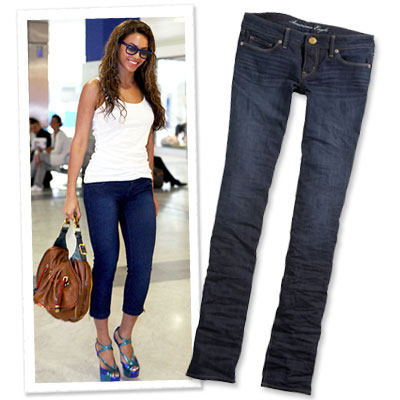 The sundress: is a versatile look that can go from day-to-night. Try to go with dresses that accentuate your best assets.
Now for the finishing touches—shoes! Do you ever really wear all the shoes you pack? Try just taking a pair of jeweled flat sandals for the day look, a pair of flip-flops for the pool (if you swim), & a pair of cute, low-height wedges-you want shoes you can walk around & sightsee in.  Don't just pick black, that's too easy try to choose colors that will compliment your wardrobe. 
 Now that we're done, all that's left to do is have fun & enjoy your summer vacation! What are you wearing on vacation this season?
Signing off! ~Pretty's Fashion Editor Pretty Fly Robyn 
"There's POWER in the Dress, Purse, and Stiletto."  ~PGRDresses.®
© 2012 Pretty Girls Rock Dresses, LLC All Rights Reserved.